Latest News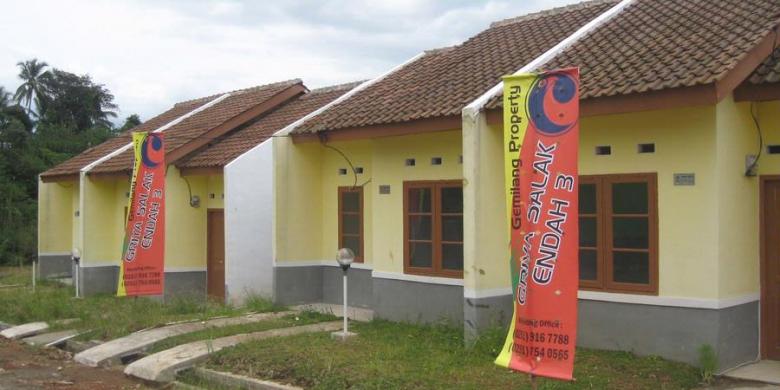 Bahasa Indonesia | Selasa, 1 Juli 2014 | Hilda B Alexander | Postingan asli: Kompas
Griya Salak Endah dapat dimiliki oleh masyarakat berpenghasilan rendah (MBR). Harga jualnya masih terbilang rendah yakni Rp 88 juta untuk tipe 36/60.
JAKARTA, KOMPAS.com - Pengembang properti berbasis di Bogor, Jawa Barat, Elang Group, melalui sayap bisnis Gemilang Property berencana melansir empat proyek baru secara bersamaan pada tahun 2015.
CEO Elang Group, Elang Gumilang, membuka rencana besar tersebut kepada Kompas.com, Selasa (1/7/2014).
Menurut dia, dari total empat proyek tersebut, tiga di antaranya merupakan perumahan. Satu lainnya proyek apartemen.
"Khusus apartemen, merupakan bagian dari lompatan besar Gemilang Property melakukan ekspansi di sektor perumahan vertikal. Lokasinya berada di kawasan Kramat Sentiong, Jakarta Pusat, di atas lahan seluas 6.000 meter persegi. Kami bekerjasama dengan salah satu BUMN konstruksi," kata Elang.
Ada pun ketiga proyek lainnya adalah perumahan di Sawangan, Depok, seluas 20 hektar, perumahan di Bojong Gede, Bogor seluas 40 hektar, dan perumahan dengan dimensi lahan 18 hektar di Ciomas, Bogor.
"Seluruh proyek tersebut kami kembangkan dengan skema kerjasama. Kami memilih skema ini untuk meminimalisasi risiko, ongkos produksi dan juga lebih efisien. Di tengah situasi pasar yang sedang lesu, kerjasama operasi merupakan pilihan terbaik," papar Elang.
Elang Group mengalokasikan dana sebesar Rp 150 miliar hingga Rp 200 miliar untuk belanja modal proyek-proyek tersebut.
Sementara tahun ini, pengembang yang belum genap berusia satu dekade tersebut sedang menggarap 16 proyek perumahan di Bogor, Sukabumi, Cianjur, dan Depok, Jawa Barat. "Kami menargetkan penjualan tahun ini sebesar Rp 300 miliar," imbuh Elang.
Read more
New York, NY – August 14th – Endeavor selected 31 high-impact entrepreneurs leading 21 companies in 15 countries at its 54th International Selection Panel.
Endeavor now supports 948 High-Impact Entrepreneurs from 606 companies across 20 countries. The entrepreneurs were chosen from among 29 candidate companies at a panel held from August 11-13th for the first time in New York City.
A number of pioneering entrepreneurs and groundbreaking companies are part of this new class, including Saudi Arabia's Lateefa Alwaalan, the first female candidate from the c...
Our Network
Calendar
<<
Sep 2014
>>
M
T
W
T
F
S
S
1
2
3
4
5
6
7
8
9
10
11
12
13
14
15
16
17
18
19
20
21
22
23
24
25
26
27
28
29
30
1
2
3
4
5
Events